Post Gopher Review
Simple way to grow your email list
Introduction
Do you want your website to reach more people, and will they return to search the information on your site? With Post Gopher plugin, users will be able to generate higher engagement, reach new readers, grow subscribers and followers and maximize return traffic.
So let's check out Post Gopher review below to see all the features included in this software as well as the real life experience of mine with it.
Post Gopher – Overview
Quality

Features

Support

Easy to Use

Bonus
What is Post Gopher?
Post Gopher is known as a brand new software integrating with your WordPress site in order to convert readers to passionate subscribers. Your readers can be offered an useful tool to save your posts, but in return, they have to subscribe to your list.
The features of this WordPress plugin, however, do not just stop there. It can also capable of analyzing the grabbed leads and allow you to customize its content. By using this plugin, you will have no time to worry about buying any other plugins or softwares to form your email lists.
For any further information about the other features of this wonderful product, let's keep an eye on my review.
What are Features in Post Gopher WordPress Plugin?
Reader to Subscriber Conversion Tool
Post Gopher allows your subscribers to download the content under the PDF file for later reading just by adding one button to any posts of your website. However, there is one condition: Readers are required to enter their names and emails in order to exchange the permission to download the file. So, you've already got a lead magnet tool.
And guess what, all of your posts can turns into lead magnets, not just only one. As long as you have good contents, Post Gopher should work seamlessly.
Boost Your Content Effectiveness
By having Post Gopher, you can have the ultimate engine to leverage the engagement rate in order to reach a higher level.  At the same time, the downloaded PDF file can be  brought to new readers, and also turned them into the subscribers.  Your posts will not only stop at providing information but also becoming the most useful tool for subscriber generation.  And the most wonderful part is that you don't need to have any advanced skills for this.
Tracking and Management Tool
Since Post Gopher plugin provides the tracking and management tool with details statistics right inside its system, you can easily identify your most effective posts and track the number of clicks, views and opt-in rates.
Furthermore, this software also gives you a bird-eye view on the downloaded PDF file, so that, you can be aware of once your readers come back to your site through those files.
These are the typical features which impressed me first when I got into Post Gopher. Now, just keep reading the next part of my review and find out how thing works.
How Does Post Gopher Work?
Post Gopher's working process is really easy to set up in your posts and website. You only have to do this following 4 steps for once:
Step 1: Install the plugin to your WordPress site
Step 2: Set up the Download Button to display on your posts
Step 3: Set up the opt-in forms to collect lead information
Step 4: Save and publish your work
As you can see, these steps are really simple. If you are now considering if this software is fit for your business or not, the next part is an answer.
Who should buy Post Gopher?
In my opinion, this tool is suitable for bloggers worldwide. This, Post Gopher, will be a great assistant for them to collecting leads and generating income from the list. Some other forms of business also wants to use this, because of its benefit which can gain them more and more customers.
Post Gopher Review – Pros and Cons
Pros:
Seamless and easy-to-use system
Editable PDF forms and opt-in forms
Great Support from the creator team
Cons:
This plugin can work with its best performance once you are able to generate good and attractive content.
My experience
With the unique idea, Post Gopher is such a great tool. I have been using it and totally satisfy with installing this on my site. Post Gopher plugin works extremely well and actually boosts my lists with about 180% more opt-in rate. However, as I said before, the great cake can not be perfect without perfect filling.
Conclusion
This plugin not only helps grow your email list, but also drives more traffic back to your website. Since someone downloaded the PDF file from your blog to their computer, they can have permission to go back at any time, read it with the option to click on the link and re-visit your website. So, as a result, your traffic will increase and it's creating repeat visitors!
And the most prominent feature in this Post Gopher plugin is the conversion of the article to Subscriber (from the download visitor to a subscriber). You can have the option of periodically sending content to people who have visited your website only by the email list.
This is the end of my Post Gopher review. All questions related to this WP plugin will be answered in the comment box below. Thank you for reading!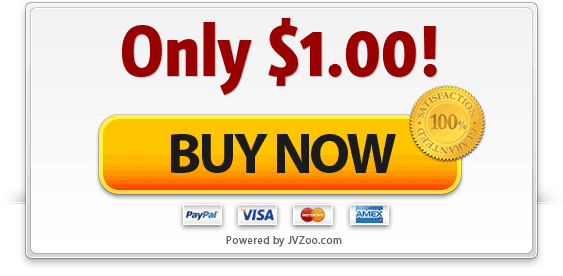 You Can Get Many Bonus When You Action On The Post Gopher Review Today
Bonus #1: Free and Fast Traffic Formula (Value: $197)
Bonus #2: Affiliate Marketing Excellence Course (Value: $197)
Bonus #3: Affiliate Authority – How To Get Rich Selling Other People's Products (Value: $197)
Bonus #4: Social Media Traffic Secrets for Beginners: (Value: $197)
Bonus #5: Facebook Marketing and Traffic Videos (Value: $197)
Bonus #6: PDF Backlink Traffic Video Course: (Value: $147)
Bonus #7: Free Traffic X Video Course (Value: $97)
Bonus #8: Get Targeted Traffic From YouTube (Value: $97)
Bonus #9: Free Traffic System: ($67 Value)
Bonus #10: Free Traffic System – Advanced: ($97 Value)
…and get more at this
Do these steps below to get our bonus if you decide to buy Post Gopher . Don't miss it. Act now! These Bonus Packages Will Expire Soon …
Step 1: Press Ctrl + Shift + Delete to clear all the cookies and caches from your internet browser.
Step 2: Click the "PURCHASE NOW!" button below to get Post Gopher at Discount
Step 3 : After you complete the order, send [the receipt id] in a message to my email at: zazoreview@gmail.com or contact me on this page .
Step 4: I will send all bonuses for you within 24 hours. Wait for your bonus.